LIFEBOOK S Series notebooks from Fujitsu Siemens that feature Intel® Centrino® Duo processor technology are regarded to be a perfect traveling companion. If you are having a serious problem with your LIFEBOOK S Series laptops or in case of a sudden breakdown which may lead your personal as well as business dealings to a standstill; you need immediate help of a professional LIFEBOOK S Series repair firm – Rely on Creative IT. You can contact us , whether it be repair, upgrades, networking, virus removal, software installation, parts replacement or data recovery we are there whenever you are in need.
We extend our dedicated Fujitsu Siemens LIFEBOOK S Series repair services for the following laptop models in London, UK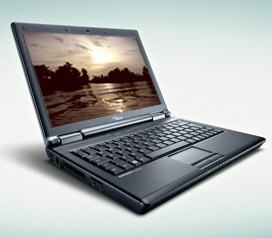 Creative IT is a foremost IT support provider in London with an exceptional track record. We offer onsite and offsite LIFEBOOK S series repair solutions at reasonable price. State of art lab facilities and a pool of qualified IT experts facilitate to have a success rate even beyond our expectation. Team spirit and expertise of our engineers to deal with various problems of LIFEBOOK S Series laptop due to virus attack, software/hardware errors, display failure, natural disasters, and short circuits are highly admired.
We value your money and time hence never go for a replacement service unless parts are irreparable. You can select from our wide range stock of laptop power adapters, motherboard, hinges, CPU, laptop LCD, TFT, keyboard, modems, laptop logic boards, memory, optical drives, and laptop hard disk.
Fujitsu Siemens LIFEBOOK S Series backlight repair, LIFEBOOK S data recovery service, LIFEBOOK S DC power jack repair, LIFEBOOK S DVD ROM repair, LIFEBOOK S hard drive repair and upgrade, LIFEBOOK S keyboard repair, LIFEBOOK S LCD screen repair, LIFEBOOK S motherboard repair, LIFEBOOK S password removal, LIFEBOOK S screen repair, LIFEBOOK S motherboard replacement and LIFEBOOK S virus removal are some of the services offered as part of our London LIFEBOOK S series repair service.
Creative IT also supplies refurbished parts to avoid additional financial crisis. You can consult our experts to get relevant hints for maintaining your LIFEBOOK S series laptop in perfect condition for long years.
Other than LIFEBOOK S Series repair Creative IT is also experienced in repairing laptops from other Fujitsu Siemens laptops and includes Amilo S Series Repair, Amilo X Series Repair, AMILO P series Repair, AMILO L series Repair, LIFEBOOK C Series Repair, LIFEBOOK E Series Repair, LIFEBOOK P Series Repair, LIFEBOOK Q Series Repair and LIFEBOOK T Series Repair. Our customer service representatives are very friendly and enthusiastic to help clients ranging from individual users to business groups. We quote only minimum charge for LIFEBOOK S Series repair and other related services in London, UK.
To know more about our Fujitsu Siemens LIFEBOOK S series repair in London, UK, please make a call at 020 7237 6805 or send us an email at info@creativeit.tv.