The Fujitsu Siemens LIFEBOOK Q2010, just 1 kg and ultra-slim design, is the lightest and slimmest notebook in its class. It is also popular for being the first notebook worldwide using digital microphones for best audio quality. But errors can happen all of a sudden due to accidental crash, hard disk failure, software problems, interrupted power supply, virus attack, or natural disasters. Don't get upset and do repair yourself or lend a hand from amateurs. This may worsen the situation beyond your expectation. Only way to get out this distress is to seek the help of a professional IT support provider.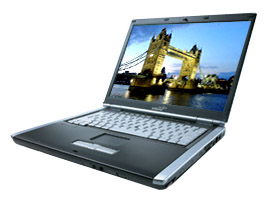 You can depend on Creative IT for your entire Fujitsu Siemens LIFEBOOK Q2010 repair and other related services. Our onsite and offsite LIFEBOOK Q2010 repair services are available in various cities in and around London. Our strength and key to success is the team of skilled workforce. They have vivid knowledge of different operating systems and are competent to handle various LIFEBOOK Q2010 repair even from component level in London, UK.
We have well equipped lab facilities with most modern techniques and tools for LIFEBOOK Q2010 repair. Our engineers are on call to meet an emergency situation in the accurate way. They evaluate the system and provide an estimate depending on the severity of errors or faults. We proceed with our work only after the quote is approved. Same day LIFEBOOK Q2010 repair is done to save your time and money. But if more sophisticated tools or techniques are needed for repair then the Q2010 laptop is taken to our workstation in Central London. Just wait for only two working days; we will be back with your system in perfect condition.
Creative IT is fortunate to have individual users, fortune 500 companies, government organizations, and educational institutions as clients. Our experience, reliability, time bound service, cordial customer relationship, and rock bottom service charges help us to stand apart from others in this field in UK. As part of our LIFEBOOK Q2010 repair you can also avail other allied services such as Q2010 upgrades, Q2010 part replacement, software installation, data transfer/recovery, and virus removal at reasonable rates.
To know more about our London, UK LIFEBOOK Q2010 repair service, please do call us 020 7237 6805 or send us an email at info@creativeit.tv.