LIFEBOOK C Series notebooks from Fujitsu Siemens are versatile, configurable, professional notebook for every need. Do you have one such notebook with any problems? Then think about Creative IT for a professional laptop repair service.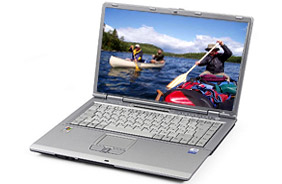 Creative IT is a well-known IT support firm with versatile track record in performance and commitment. Our onsite and offsite Fujitsu Siemens LIFEBOOK C series repair service is available in various cities of London, UK. We have opportunity to serve individual users and business groups with high end LIFEBOOK C Series repair techniques. Creative IT employs highly qualified engineers familiar with various operating systems such as Windows, UNIX, Linux, Novell and others. Hence they can keep pace with the latest trends in this industry.
LIFEBOOK C Series notebooks may stop unpredictably due to a virus attack, software/hardware problems, display errors, unintentional crash, natural disasters, and interrupted power supply. We can understand your tension in such an emergency situation. Just call or drop at our workstation in Central London for immediate response. Our engineers will reach your site and give an estimate for LIFEBOOK C Series repair depending on the severity of faults. If you are satisfied with our quote then get a direct view of how our professionals fix your laptop errors. In some instances due to crucial faults the laptop is taken to our fully equipped lab for comprehensive LIFEBOOK C series repair. No need to wait for weeks we will be back with your Fujitsu Siemens laptop before our turnaround time of two working days.
As part of LIFEBOOK C series repair we also perform LIFEBOOK C laptop upgrades, virus removal, software installation, and data recovery at affordable rates. Creative IT is one stop hub for all your IT support requirements. Customer oriented performance clubbed with low price rates for services are extensively admired by our London clients.
For more details regarding Fujitsu Siemens LIFEBOOK C series repair in London, UK do contact our customer service department on 020 7237 6805 or send an email at info@creativeit.tv. They are ready to answer all your questions.