Creative IT has in excess of 15 years of experience in the laptop repair industry. At Creative IT based in Central London, one of our specialty services is Dell Vostro laptop repair services. As one of the nation's leading service provider of Dell laptop repair and upgrade services, we combine our knowledge and proficiency with the most advanced diagnostic tools and equipments in order to provide our residential and business customers with the best, most cost-effective, and one of the quickest services available.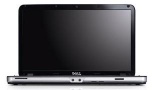 Our London Dell Vostro laptop repair services serve as an excellent answer to a number of problems affecting your Vostro laptop including booting up issues, error messages displayed on laptop, battery does not power notebook or hold charge, battery may not charge with voltage adapters, notebook LCD display fails to resume from standby, no sound when playing a music CD, memory and hard drive problems, and component level issues. We also provide replacement and upgrade services to boost the performance of your current Dell Vostro laptop, with a complete range of compatible spare parts from our vast product range.
Included in our broad range of London Dell Vostro repair services are:
Dell Vostro laptop LCD screen replacement
Dell Vostro laptop hard drive upgrade / replacement
Dell Vostro laptop memory (RAM) upgrade / replacement
Dell Vostro laptop data recovery and transfer
Dell Vostro laptop virus / adware / spyware removal
Dell Vostro laptop LCD backlight repair / replacement
Dell Vostro laptop optical drive upgrade / replacement
Dell Vostro laptop hardware troubleshooting and repair
Dell Vostro laptop software troubleshooting and upgrade
Dell Vostro laptop DC power jack repair / replacement
Same Day London Dell Vostro Laptop Repair and Upgrade
We provide same day Dell Vostro laptop repair services for London clients and next day or quick services to other UK customers. Customers who cannot bring their defective Dell Vostro notebook to our repair centre can take advantage of our professional courier pick up services that we arrange.
Please do not be hesitant to contact us at 020 7237 6805 at anytime between 09:00 and 18:00 hrs Monday through Saturday to get more information on our London Dell Vostro laptop repair, replacement and upgrade services. We also answer to your queries send through info@creativeit.tv.
Dell Laptop Backlight Repair
Dell Circuit Board Repair
Dell Cooling Fan Repair
Dell Laptop CD ROM Repair
Dell Data Recovery Service
Dell Laptop Data Migration
Dell Laptop Data Transfer
Dell DC Power Jack Repair
Dell Laptop DVD ROM Repair
Dell Laptop Fix and Repair
Dell Laptop Hard Drive Upgrade
Dell Laptop Hard Disk Repair
Dell Hard Disk Data Recovery
Dell Laptop Keyboard Repair
Dell Laptop Maintenance and Repair
Dell Laptop Upgrade
Dell LCD Screen Repair
Dell Laptop Motherboard Repair
Dell Laptop Memory Upgrade
Dell Offsite Laptop Repair
Dell Onsite Laptop Repair
Dell Laptop Password Removal
Dell Laptop Repair and Upgrade
Dell Laptop Screen Repair
Dell Laptop Service Centre
Dell Motherboard Replacement
Dell Laptop Virus Removal