When your Dell Inspiron 1521 laptop is down, we know that you need someone that will handle the entire repair process professionally and fast. Why not let Creative IT take care of your Dell Inspiron 1521 repair needs in London, UK. We will assist you in every possible way to keep your laptop running efficiently.
By spending time to understand the unique challenges our clients face, we develop repair solutions that are truly customized, even if we have to work a lot. Our technical staffs are dedicated to provide our customers with unrivaled Dell Inspiron 1521 repair services.
At Creative IT, we provide comprehensive Dell Inspiron 1521 repair services that save your time as well as money. A few of the services include: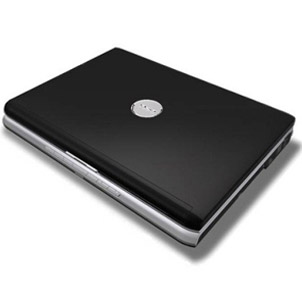 Laptop hard disk data recovery
Laptop Cleaning
Laptop data recovery
Laptop hard disk replacement / upgrades
Laptop data transfer / retrieval
Laptop memory upgrades
Laptop virus protection and virus removal
Broken laptop power socket repairs
Damaged USB port repairs
Laptop backlight repairs
Broken laptop keyboard repairs and replacements
Laptop power connector repairs / replacement
Laptop Inverter repair
Laptop CD/DVD repairs / replacement
Laptop touchpad and track point repairs
Laptop CPU replacement
Laptop Motherboard repairs
Laptop Battery Replacement
Laptop screen replacement
Laptop LCD backlight repair
Laptop fan replacement
Laptop system recovery and Operating System installation
In addition to the above Dell Inspiron 1521 laptop repairs, we also perform wireless network installation, router setup, LAN troubleshooting, and laptop networking repair services by our highly skilled personnel having years of experience in the laptop repair industry.
Quick turnaround times, good quality work, and unbeatable price help us to stand out from our competitors. We try our best to stay connected with each and every one of our customers. In short, our experience in taking over Dell Inspiron 1521 laptop repair helps us to be the first option in the UK.
Thank you for visiting our website. We look forward to help you. In order to set an appointment with one of our customer care representatives, please dial 020 7237 6805 or email us at info@creativeit.tv. Our customer care personnel will discuss the problem with you and then offer you the most cost-effective repair solution to meet your Dell Inspiron 1521 repair needs in London, UK.