Welcome to Creative IT in London, UK for all your Compaq Presario laptop repair requirements in a timely manner. We have gained an excellent standing in Compaq Presario repair service from the very beginning with superb performance output, customer care, and service charges. We are big enough to handle all your Compaq Presario laptop computer repairs needs, yet make certain that each and every order is handled with extreme care and attention-to-detail.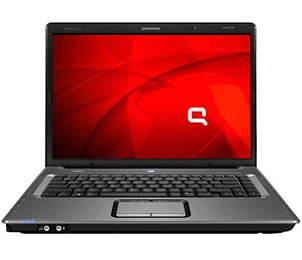 We offer reliable Compaq Presario repair at reliable rates for 300, 700, 800, 900, 1000, 1100, 1200, 1400, 1500, 1600, 1700, 1800, 1900, 2100, 2200, 2500, 2700, 2800, 3000, B1000, B2000, B3000, C300, C500, C700, F500, F700, M2000, R3000, R4000,SR 2100 , V1000, V2000, V3000, V4000, V5000, V6000, X1000, X1100, X1200, X1300, X1400, X1500 and X6000 notebook series. Our extensive lab facilities clubbed with dedicated teamwork of experts help us to carry out quick high grade Compaq Presario repair. We guarantee full responsibility for the work we do.
Creative IT also proved its excellence in Compaq Presario laptop upgrade, software installation, networking, router configuration, Compaq Presario data recovery, and virus removal. As an IT support firm in every aspect we also stock a wide inventory of laptop parts for quick replacement service. Our IT technicians opt for repair rather than for a part replacement because replacement may require more financial aid.
We never go beyond our deadline of 48 hours as your time is valued. Creative IT is very particular about transparent dealing and wants to give maximum worth for your payment. Our quote is best in the market even our competitors cannot try such a low rate for Compaq Presario laptop repair. Whether it is a business group or individual user we treat everyone identical. Our customer service representatives are very composed and give due respect to clients for assisting them to meet the emergency situation of Compaq Presario system failure in the best possible way.
We offer annual maintenance contract for Compaq Presario laptops. This regular maintenance keeps the system in perfect condition for your total contentment. To know more about our London Compaq Presario laptop repair services, please do call us at 020 7237 6805 or send us an email at info@creativeit.tv.