DC Jack failures are common in any brand of laptop. Hence great attention is required while handling laptops. But unexpected errors of Compaq Presario DC Jack and power supply can bring about your business or personal dealings to a standstill. Here comes the role of Creative IT, the professional team in IT support around various cities of London, UK. We specialize in DC jack replacements on the entire series of Compaq Presario laptops.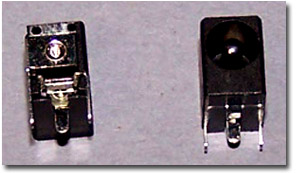 Creative IT, the name which excels in the Compaq Presario DC Jack Repair and Compaq Presario DC jack replacement field for long years has gained great customer credibility and support. Loose power connection, broken laptop power plug, defective power socket, and weakening of solder links on the motherboard are major causes of Compaq Presario DC Jack issues. We have latest technology and sufficient workmanship for Compaq Presario DC Jack Repair as you expect from us.
Our team of expert technicians and customer care representatives do their best for a same day London, UK Compaq Presario DC Jack Repair and replacement service. We are just a call away. Our professionals will reach your site to take the faulty system to our well established lab facilities located in Central London and fix problems accurately. We also give an opportunity for our customers to know the Compaq Presario DC Jack repair charges prior to the work. More than that we always stick on the pre-determined quote and complete the work within the time limit.
Creative IT also has resources and technical expertise to rectify errors of motherboard, hard disks, keyboards, batteries, LCD screen, software errors, and external drives at affordable rates. We always maintain an international standard in the repair and replacement services we undertake which in turn helps us to gain clients from different parts of the country.
Regarding the Compaq Presario DC Jack Repair and DC jack replacement costs you never want to hold up. We resolve errors at a fraction of the cost in comparison to our competitors. Sometimes Compaq Presario DC Jack is beyond repair then our technicians suggest for a Compaq Presario DC Jack replacement. We stock several types of genuine DC Power Jacks, connectors and sockets always that go easy with your budget.
Hope you acquired significant ideas about Compaq Presario laptop DC Jack Repair and DC jack replacement. To know more please do contact us at 020 7237 6805 or send us an email at info@creativeit.tv.