Welcome to Creative IT – the company you can trust to repair your Compaq Presario 300 Series laptops as quick as possible. Based in Central London, Creative IT specializes in repair and maintenance of Compaq Presario 305 notebooks and Compaq Presario 306 notebooks. With highly qualified technical experts, Creative IT offers unprecedented level of customer service and support that has positioned us to be an industry leader.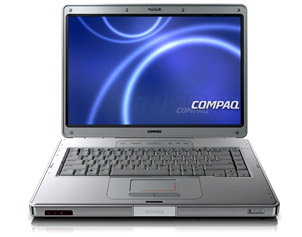 Being a Compaq Presario notebook PC repair specialist, all clients, ranging from small to medium sized businesses, can be guaranteed that they are in competent and qualified hands. Our technical staff is trained to the highest standards to provide you with the best software and hardware repair solutions with regards to Compaq Presario 305 notebooks and Compaq Presario 306 notebooks.
Expert Compaq Presario 300 Series Laptop Repair and Upgrade
As part of our Compaq Presario 300 series repair, we provide operating system installation and upgrade, system performance evaluation, hard drive upgrades, memory upgrades, floppy drive repair, CD-Rom repair, Compaq Presario LCD screen repair, spyware detection and removal, virus removal, password removal, data recovery, and data transfer service.
Cost effective Compaq Presario 305 Notebook PC and Compaq Presario 306 Notebook PC repair within quick turnaround time is our specialty. To establish ourselves as an experienced laptop computer repair company, Creative IT maintains a complete inventory of notebook parts for the entire Compaq Presario laptop range. If you would like your Compaq Presario 300 series to be repaired at your home or office, why not take advantage of our onsite repair service. Our onsite
Compaq Presario 300 series laptop repair charges will vary depending on the location and severity of faults. What's more you can ship your faulty Compaq Presario 305 and 306 laptops to us. Once we get your machine, we will diagnose the problem and deliver it back within 2 business days after fixing all issues.
If you have any problem with your Compaq Presario 300 series, please give us a call on
020 7237 6805. We will discuss the problem with you first, and then offer you the most cost effective solution to meet your needs. Alternatively you can email us at info@creativeit.tv. At Creative IT, you can come across a friendly staff with personalized commitment to each and every client's business needs.