The most common piece of hardware to fail on any laptop is the DC Jack. Have you got a loose power connection on your Compaq laptop jack or have a broken Compaq laptop power plug? Routine plugging and unplugging the AC power source wears down the solder connections on the Compaq motherboard. When AC Adapter does not make good connection with laptop, motherboard stops getting power from AC adapter and laptop cannot be charged. If the Compaq laptop boots fine with the charged battery means your Compaq laptop needs DC power jack repair or replacement.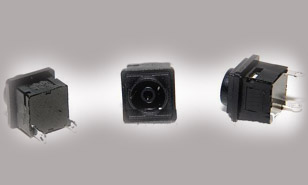 Replacement DC power jacks are available with Creative IT for virtually any Compaq laptop computer. We will disassemble the laptop, de-solder the dc adapter jack from the motherboard, re-solder a new DC adapter onto the motherboard, reassemble the laptop, and power up the laptop to check functionality.
Rather than fixing your old Compaq laptop DC jack, we advice you to replace your DC jack with a new one. A broken or loose DC power jack is a common problem we observe with laptop computers. Most repair centers do not perform this repair. They either replace the motherboard. Creative IT specializes in all areas of laptop repair, and we can replace that broken DC power jack in your laptop with a new high quality jack at the most affordable price.
If your Compaq laptop DC jack is damaged or broken, get in touch with Creative IT immediately by dialing 020 7237 6805 or e-mail us at info@creativeit.tv. Which other laptop repair company in the UK would provide you with a personalized Compaq laptop DC jack repair service at such low rates and with such quick turnaround as offered by Creative IT?