WHAT CREATIVE IT DOES.
Here are just some of the many problems we deal with at creative

it:
Buy Used Laptops
Professional London Laptop Repair Expert UK
As a professional computer and laptop repair company we provide specialist and competitive laptop / notebook and computer maintenance services to clients in the UK especially in and around London. We specialize in laptop repairs of all manufactured brands such as IBM, Sony, Compaq, Dell, Toshiba, Apple, Asus, Acer, Panasonic, Packard Bell, Siemens, HP, Gateway, Fujitsu, Lenovo, NEC, Alienware.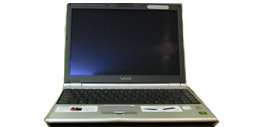 Are you interested in selling your laptop? What are you waiting for? We offer top cash for your used laptops. Quick transaction is also guaranteed. We are a very active buyer and would welcome any opportunity to purchase your old laptop units. Creative IT has a steady demand for used laptops, no matter whether you are an individual who is in possession of a single laptop to sell, or a company that has unneeded laptop stock. We buy used laptops, both working and non-working laptops! Since we deal with used laptops every day, we're up-to-date on the most recent prices. We offer competitive prices for used laptops in UK. Send us a message or call us at 020 7237 6805 and we'll get back to you with a price we are eager to pay for your laptop.
Once you are interested in selling your old/ used laptop to us, we need to know a little about the equipment. You should inform Creative IT the brand of laptop and its model number. We also would like you to suggest to us how much are you interested in receiving for your used laptop? You should also notify us if anything is wrong with your laptop and the associated details. Also include the specifications for your used laptop such as CPU speed, RAM, hard drive capacity and any other related information you think would help in dealing better with us to buy your used laptop.
If you are on the look out for a company in UK to buy your used laptop or you are selling a used laptop, think Creative IT. We are always at your service and would like to hear from you. For enquiries please contact Creative IT and talk to our representatives or do mail us at info@creativeit.tv. You can also fax us at 020 7237 4440 or make use of our Live Chat facility.
HOW OUR REPAIR SERVICE WORKS.

Your computer is delivered to us, either by an organised collection or by dropping it in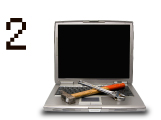 Our team of expert computer repair engineers will diagnose the problem and get working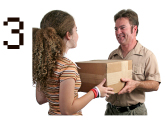 Your computer is returned to you, either by an organised delivery or by collection

OPEN: 9AM to 6PM MONDAY TO SATURDAY

{ email } info@creativeit.tv

LONDON BRIDGE
80 Willow Walk
The Willows, Unit 1
London SE1 5SY

DROP OFF CENTRES:
OXFORD STREET
Liberty House
222 Regent Street
London W1B 5TR

LONDON VICTORIA
10 Greycoat Place
London SW1P 1SB

LONDON BRIDGE
8 St Thomas Street
London SE1 9RS