Secure Buffalo Data Recovery in London
Creative IT is a leading data recovery company in London, offering secure and quick Buffalo data recovery solutions for clients all over the United Kingdom. Our experienced recovery engineers can deal with any Buffalo network attached storage (NAS), portable or desktop hard drive failure.

BUFFALO is a global manufacturer of storage and networking products including high performance network-attached storage (NAS) devices, USB 2.0/3.0 portable hard drives and desktop external hard drives for home and small business environments. With over 20 years' experience in the business and advanced cleanroom facility, you can count on Creative IT for all your Buffalo data recovery requirements for network attached storage (TeraStation and LinkStation), direct attached storage (DriveStation) and MiniStation portable hard drives.
Have you suffered a hard drive failure due to human or technical error or as a result of a faulty backup strategy? Get in touch with our experts and we will analyse your Buffalo NAS desktop or Rackmount hard drive or external hard drive and determine the reason of the failure and suggest the most-effective means of retrieving the data stored on your Buffalo network attached storage (NAS) or direct attached storage (DAS) device.
London Buffalo NAS and External Hard Drive Data Recovery
Our expert London Buffalo data recovery solutions are available for all common NAS and external hard drive data loss scenarios such as:
Accidental deletion of files and folder
Power failure or voltage fluctuations
Defective NAS controllers
Mechanical faults
Natural catastrophes (water or fire damage)
Hard drive overheating
Overwriting RAID configuration files
Failed RAID array rebuilding
Corrupt firmware
Hard drive has bad sectors
Damaged PCB (printed circuit board)
Accidental formatting of partition
Improper shutdown
Corruption due to a virus attack
Buffalo external hard drive is not recognized
Grinding or clicking noises on the drive
Buffalo Data Recovery for Network-attached storage (NAS) systems and Hard Drives: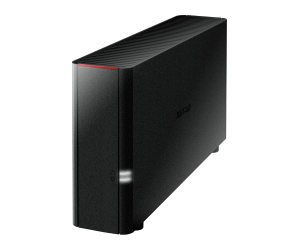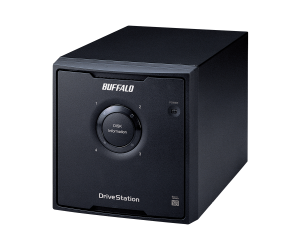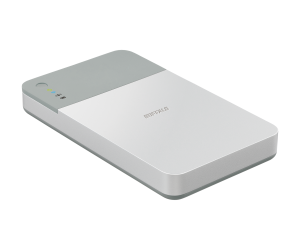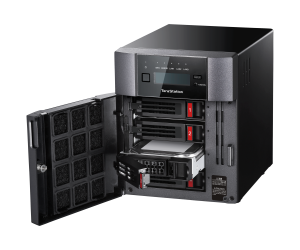 London Buffalo Data Recovery for NAS storage systems with:
1-bay
2-bay
4-bay
6-bay
8-bay
12-bay
Buffalo NAS RAID Data Recovery Support for all configurations including:
JBOD
RAID 0
RAID 1
RAID 5
RAID 6
RAID 10
RAID 51
RAID 61
To find out more about our expert London Buffalo NAS data recovery and Buffalo external hard drive recovery services and how we can help you retrieve your data, get in touch with us on 020 7237 6805 or email us at info@creativeit.tv.