Creative IT, based in Central London, offers specialist and cost effective Apple iPad repair and troubleshooting support to customers in London and all across the UK. Whatever be the problems such as power button not working, overheating issues, iPad display stops responding or won't turn on, USB charge port damaged, iPad doesn't appear in iTunes or you can't sync the iPad, you can't access email or the web using a Wi-Fi network or 3G network, does your iPad still won't respond after you restore it or have you accidentally damaged your iPad? We can easily troubleshoot your defective iPad and suggest practical solutions.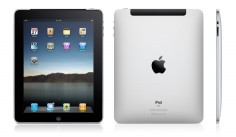 We offer the highest quality London Apple iPad repair services in the industry for
Wi-Fi and Wi-Fi + 3G models. Our team of experts are available to help fix your Apple iPad problems 6 days a week and are specialists in:
Apple iPad Battery Repair and Replacement
Apple iPad LCD Screen Repair and Replacement
Apple iPad Speaker Repair
Apple iPad Glass and Digitizer Repair
iPad Back Panel Repair
iPad Docking, Charging Port Repair
iPad Touchscreen Replacement
iPad Back Cover Replacement
iPad Liquid Damage Repair
iPad Logic Board Repair
iPad Home Button Repair
iPad Headphone Jack Repair
iPad Front Assembly Replacement
London Apple iPad Repair for 3G and WiFi models:
At Creative IT, we have a good stock of glass/digitizer, backplate, battery, headphone jack, home button, charging port and LCD for your iPad replacement needs. At present we are one of the established Apple iPad repair centre in the UK and accordingly we offer a comprehensive range of hardware and software diagnostic and repair service for Apple iPad 3G and iPad WiFi models.
You may stop by our Central London repair store during business hours to drop off your faulty iPad for expert diagnosis and we will provide you an estimate for the repair. Call us on 020 7237 6805 to handle your Apple iPad repair or email us at
info@creativeit.tv for more information about our services.