Creative IT offers professional Advent laptop motherboard repair on all makes and models of Advent laptops. Creative IT, based in Central London, is a full service, nationwide laptop repair centre specialising in component level repairs on all laptop and notebook models for companies and individuals in and around London and all over the UK.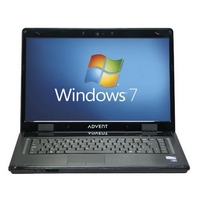 Are you experiencing any of these problems – no power, doesn't boot, laptop overheating, laptop randomly shuts down, blue screen with an error, no sound, no video or display on screen, no charge or does the laptop not recognize devices? As part of our London
Advent
laptop motherboard repair services, we can make a diagnosis and replace faulty chips, capacitors, resistors and bad diodes on your motherboard instead of replacing the whole laptop motherboard.
Advent Verona Motherboard Repair
Advent Modena Motherboard Repair
Advent Quantum Motherboard Repair
Advent Roma Motherboard Repair
Advent Eclipse Motherboard Repair
Advent Verona SU Motherboard Repair
Advent Sienna Motherboard Repair
Advent Milano Motherboard Repair
Advent Milano Elite Motherboard Repair
Advent Laptop Motherboard Repair Specialists
Our experienced team of hardware engineers offer quality and reliable Advent laptop motherboard repair service you can always count on. Additionally, our group of friendly and qualified staff is available to respond to any queries you may have about our component level repair services. We offer a 90 day back to base warranty on all Advent laptop motherboard repair services that we perform.
At Creative IT, we have good confidence that our team will be competent to carry out expert troubleshooting and needed repairs, and get your laptop ready as quickly as possible. Our
Advent laptop repair centre is open from 9.00 am to 6.00 pm, Monday to Saturday. For more information about our London
Advent laptop motherboard repair services give us a call today at 020 7237 6805 or send us an e-mail at
info@creativeit.tv.