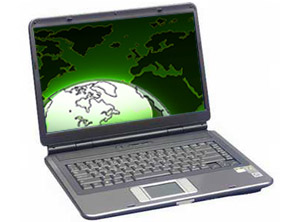 Creative IT laptop repair, based in Central London, has a team of skilled and experienced
Advent laptop repair technicians who will assist you with any
Advent 7006 laptop repair, upgrade or replacement services you may require, to ensure complete satisfaction. We offer both local (walk-in) and mail-in laptop computer repair services for residential and business clients. Our aim is to offer you with a hassle free, trustworthy repair solution.
No matter what laptop problems you're experiencing, we are confident we can handle all types of issues and help you with all of your requirements. Our team of
Advent 7006 laptop repair technicians are experienced in component level laptop repair services and can effectively troubleshoot and fix hardware, operating system and software issues. We provide same day services and try to have your issue resolved as quickly as possible.
Specialists in Advent 7006 Laptop Repair and Upgrade
Our specialist technicians can troubleshoot and fix all types of issues with your Advent laptop model, including laptop won't turn on, laptop does not start up or boot properly, no LED lights glow during start-up or boot, broken or damaged DC power jack, error messages during start-up / shutdown, beep codes during start-up or boot, black or blank screen displays, motherboard failure, Windows stops responding, laptop shuts down or restarts suddenly without displaying any error message, problems with sleep and hibernation mode, laptop overheating, hard disk errors, hard drive making grinding or clicking sound, display is dim, problems with the brightness, video graphics issues, cracked or broken liquid crystal display (LCD), screen flickers, lines appear or incorrect colours, vertical lines in the display, horizontal green line, fuzzy or blurry text, stretched images, bright or dead pixels, battery doesn't hold charge, broken hinges, broken laptop keys, damaged or broken keyboard, Internet and Email issues, and virus or spyware problems.
Our London Advent 7006 Laptop Repair services include:
LCD screen repair and replacement
Motherboard repair and replacement
DVD/CD drive upgrade and replacement
Laptop data recovery and transfer
Laptop touchpad replacement
DC power jack repair and replacement
LCD hinges repair and replacement
LCD inverter repair and replacement
Backlight repair and replacement
Virus, malware and spyware removal
Video card / chip repair
Laptop memory (RAM) upgrade
Liquid spill / damage repair
Laptop hard drive repair
Hard drive upgrade and replacement
Keyboard repair and replacement
Creative IT is your number one choice for all of your Advent laptop repair, replacement and upgrade requirements in London and the UK. If you require same day
Advent 7006 laptop repair, upgrade or replacement service in London and wish to bring your defective laptop to our Central London location, contact us at
020 7237 6805 or e-mail us at info@creativeit.tv. We are available 9:00 am to 6:00 pm Monday to Saturday for appointments.