Creative IT is a full-service laptop repair store in the United Kingdom, specialising in Acer laptop liquid damage repair services and general laptop upgrade and maintenance services. With the most advanced equipment and repair facilities, we offer comprehensive troubleshooting and repair for all Acer Aspire, Ferrari, Extensa and TravelMate notebook models with liquid or water spillage issue.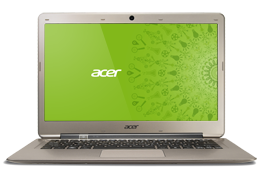 Damages caused by liquids such as water, tea, beer, juice, milk, coffee or wine over laptop computers are one of the common issues we handle at Creative IT UK. Our experienced component level Acer laptop liquid damage repair technicians have extensive experience in fixing liquid damaged notebook computers, both common and obscure. In most cases, we can restore the laptop function by fixing the liquid damaged components. If the damage is too significant and it is not repairable, we will replace the defective components with new spare parts compatible to your Acer laptop model or offer a specialist Acer laptop motherboard repair service.
Professional Component Level Water Damage Troubleshooting and Repair
Sometimes liquid spillage may cause a simple damage to the notebook keyboard or trackpad and in such cases we can resolve your laptop issue by providing a quick Acer laptop liquid damage repair service that includes a keyboard and trackpad repair or replacement solution. In cases where the liquid spill has shorted the motherboard, our experts perform a thorough component level repair to resolve the entire issue. Using the latest equipment such as BGA rework stations and tools, we will check all components, unsolder chips, clean up the internal spills and also replace the damaged onboard components.
By providing quick London Acer Laptop liquid damage repair estimates, fast turnaround time and highest quality technical support, Creative IT UK has earned a strong customer base across the United Kingdom. We offer mail-in as well as local drop off facilities for our customers nationwide. We ensure complete diagnosis for your liquid or water damaged laptop the same day or while you wait.
Please contact us on 020 7237 6805 to receive one of the best and affordable London Acer Laptop liquid damage repair quote for your Acer Aspire, Ferrari, Extensa or TravelMate notebook. You can also forward your quote request or queries to us at info@creativeit.tv