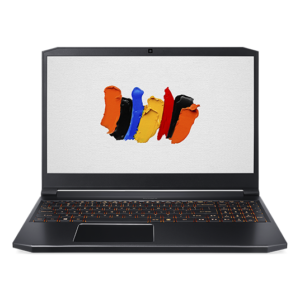 Creative IT, based in Central London, is a professional Acer laptop repair company dedicated to providing you with quality Acer ConceptD laptop repair and support. No matter the laptop problem is, we can fix it! We service both residential and business clients in London and can help you with a wide range of laptop computer issues.
The ConceptD range of laptop computers has the power to offer the finest creative work, from web design to graphic rendering and from product rendering to video editing, giving creative people the hardware they require to make their wildest dreams and unleash their most radical ideas. Whether you're designing in 2D or 3D, you'll appreciate the multi-tasking prowess and speed of the ConceptD range of laptop computers.
Same Day London Acer ConceptD Laptop Repair and Upgrade
Does your Acer ConceptD laptop run slow or laptop doesn't turn on? Does your laptop power up, but nothing shows on the screen? Your laptop turns off or restarts randomly while being used? Acer laptop broken screen? Our experienced team of technicians have extensive knowledge of different laptop hardware and software issues. With advanced diagnostic and repair equipment, we can troubleshoot and fix your laptop problems quickly.
Experts in Acer ConceptD Laptop Repair and Upgrade
ConceptD 9 Pro
ConceptD 9
ConceptD 7 Ezel Pro
ConceptD 7 Ezel
ConceptD 7 Pro
ConceptD 7
ConceptD 5 Pro
ConceptD 5
ConceptD 3 Pro
ConceptD 3
ConceptD 3 CN315-71
ConceptD 3 Pro CN315-71P
ConceptD 5 CN515-51
ConceptD 5 CN515-71
ConceptD 5 Pro CN515-71P
ConceptD 5 CN517-71
ConceptD 5 Pro CN517-71P
ConceptD 7 CN715-71
ConceptD 7 Pro CN715-71P
ConceptD 9 CN917-71
ConceptD 9 Pro CN917-71P
Same Day London Acer ConceptD Repair and Upgrade
Acer ConceptD laptop keyboard repair and replacement
Acer ConceptD component level laptop repair
Acer ConceptD laptop data recovery and data transfer
NVIDIA GeForce / Quadro RTX graphics card repair / replacement
Acer hard drive / solid state drive upgrade / replacement
Acer ConceptD laptop liquid damage repair
Acer ConceptD laptop screen replacement
Removal of virus / adware / spyware
Our technicians have extensive knowledge and industry experience to offer the best solution for your laptop problems. To find out more about our Acer ConceptD laptop repair services, why not give us a call today on 020 7237 6805 or e-mail us at info@creativeit.tv to discuss your repair or upgrade needs at a time suitable for you.