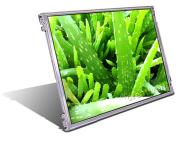 Creative IT is a nationwide Acer laptop repair centre based in Central London for Acer Ferrari, Acer Aspire, Acer TravelMate and Acer Extensa laptop
models. We are also a principal source for Acer Aspire laptop screen replacement in the UK. We can provide new Acer Aspire LCD replacement screens at highly competitive prices. If your Acer Aspire notebook screen is cracked, broken or physically damaged, we can quickly get you a replacement Acer Aspire notebook screen for a fraction of what the manufacturers possibly will offer. We are one among the largest sellers of laptop LCD replacement screens. What's more, we have long-standing association with several major manufacturers and distributors which ensures that our customers get a hold of good prices for their laptop screen replacement needs.
Nationwide Mail-In Acer Aspire Screen Replacement Service
At Creative IT, we aim to provide our customers high quality Acer Aspire laptop screen replacement services. You can also mail-in your Acer Aspire laptop model to our Central London laptop repair and upgrade centre. Our specialist LCD screen repair and replacement technicians will make sure the correct LCD screen is chosen and installed for your Aspire notebook
model. If you are not sure about the exact model of LCD for your Acer Aspire laptop, our experienced laptop screen replacement technicians will provide helpful instructions to choose the right screen for your laptop model.
Same Day Acer Aspire LCD Replacement Service
Our knowledgeable Acer Aspire laptop screen replacement technicians can install the new screen for you. This is the most comfortable way if you are uncertain or feel uneasy taking apart your Acer Aspire laptop.
Call Creative IT at 020 7237 6805 Monday – Saturday 9:00am to 6:00pm and provide us some basic details we require from you.
Bring in personally or ship us your Acer Aspire laptop to our Central London address. We can also arrange for professional pick-up and delivery services anywhere in the UK.
Once we take delivery of your Acer Aspire laptop, we will install the right screen and accordingly will get in touch with you concerning payment and return shipment charges.
We generally provide same day Acer Aspire laptop screen replacement service once we receive your laptop model, and subsequently depending on how you would like it to be returned back to you, you can have it back as fast as likely.
If you can't find the Acer Aspire laptop screen you're looking for on our website or to get a competitive quote for a laptop screen repair or an Acer Aspire laptop screen replacement service, call us now at 020 7237 6805 or email us at info@creativeit.tv.