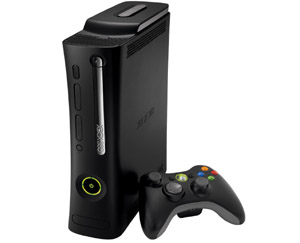 Welcome to Creative IT, where you can get a hold of quality Microsoft Xbox Repair services and support for your entire console gaming needs. If you have an Xbox that requires repair, then you have arrived at the right place. It is our aim to offer an unparalleled Xbox repair service to our customers and London residents at a great price. Based in Central London, we have technicians with good knowledge and many years of experiences in the electronics and video game repair industry. They are quite confident to provide the most advanced and up-to-date Xbox repair technical services to you. There have been large numbers of happy customers around London and UK wide. We are dedicated to providing the best Microsoft Xbox console repair service.
Xbox Console Repair
Xbox Motherboard Repair
Xbox Diagnosis Repair
Xbox Wireless Headset Repair
Xbox Power Supply Repair
Xbox Disc Repair
Xbox No Video Repair
Xbox Scratched Game Repair
Xbox No Audio Repair
Xbox Freezing-Up Repair
Xbox Network Adapter Repair
Xbox Wireless Controller Repair
Xbox DVD Drive Repair
Our Xbox Repair service is to troubleshoot and fix any kind of problem you may be encountering with your game console. This could be due to wear and tear, failed modchip installation, damage and much more. Creative IT is your preferred source for Xbox repairs and modifications. We strive to be the best resource for game console repair and offer numerous Xbox repair services for our customers in and around London, UK. No matter what the problem is, your Xbox will be repaired and generally made available back to you within 24 hours of us having receiving your Xbox. If you have a password protected Xbox hard disk and would like to have it unlocked then we can remove the password in a professional manner.
If you have an Xbox that has a mod chip fitted then you may decide to have your Xbox hard disk upgraded at the time of repair. The additional cost depends upon the size of hard disk chosen. Our technicians will fix any problem and repair your Xbox and charge you according to the specifics of the needed repair.
If you are not sure about what problem you have, let our Xbox Repair technician assist you in diagnosing and repairing your system. Please feel free to call us at 020 7237 6805 or send us an email at info@creativeit.tv for more information regarding our specialist London, UK Xbox game console repair services.