Compaq Presario V1000 LCD Repair
Get in touch with Creative IT for supreme Compaq Presario V1000 LCD Repair and LCD backlight repair services at reasonable rates. We know that most customers cannot afford any downtime and hence we make it a point to deliver worry free business. We have been in the industry for the past few years hence can understand every single vibration and development in this field. Creative IT always focuses on quality of work and does the best in Compaq Presario V1000 LCD repair for total customer satisfaction. Your LCD screen is one of the most expensive components in your Compaq Presario laptop so you need to make certain you get it right.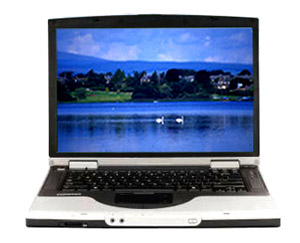 Does your Compaq Presario V1000 laptop has problems such as scratches on LCD, LCD failures (White Spots / Red Screen), blank display, dark or dim display, flickers, lines on screen, and blinking display? Then don't take the risk to repair by yourself. Just call professionals from Creative IT to get the error fixed within short span of time at affordable rate. Normal errors of Compaq Presario V1000 LCD happen due to failure of inverter, lamp, controller board, power supply or LCD panel. Our workforce possesses extensive technical skills and latest resources to provide high quality performance in Compaq Presario V1000 LCD screen repair and replacement.
Creative IT has fully equipped lab facility with state-of-art techniques and tools for undertaking flawless Compaq Presario V1000 LCD repair and replacement services on time. Other than Compaq Presario V1000 LCD Repair we also specialize in repair and replacement of motherboard, hard disks, keyboards, batteries, power adapters, software errors, and external drives at reasonable rates. Creative IT is one stop resource for used or genuine LCD as well as laptop parts.
While considering our prices for Compaq Presario V1000 LCD repair, LCD backlight repair and replacement services you never want to step back. Fair pricing, quality workmanship, dedication to maintain promptness and cordial customer care are qualities that help Creative IT to gain an excellent track record. To know more about our London, UK Compaq Presario V1000 LCD repair please dial at 020 72376805 or send us an email at info@creativeit.tv. Your feedback or suggestions are always entertained to outclass our service.