WHAT CREATIVE IT DOES.
Here are just some of the many problems we deal with at creative

it:
Laptop Repair Services
Laptop Repair London - Laptop Repair UK

We have been providing professional laptop repair, upgrade and support services to home users and small and medium businesses since 2004. Our team of experienced technicians offer expert component level repair services on all laptop and notebook makes and models. We offer fast turn around services and our typical turn around on laptop repair, upgrade and replacement services is from 1-2 days depending on the severity of your problem.
Desktop PC Repair - Desktop Computer Repair Services

Creative IT offers competent and cost effective desktop PC repair and upgrade services for all major desktop computer brands such as Acer, Lenovo, eMachines, Gateway, HP, Compaq, ASUS, Dell, Fujitsu, Packard Bell, Alienware and other models. Is your hardware component defective or do you experience symptoms such as blue-screen errors, regular freezing and frequent restarts or is you desktop computer infected with a virus? Contact us to find out how we can help you with our London desktop computer repair and upgrade services.
Apple Mac Repair - Apple Macintosh Repair

Creative IT specialises in London Apple Mac repair and upgrade services for all Apple Macintosh desktop and laptop models including Macbook, iBook, Macbook Pro, MacBook Air, iMac, PowerBook, Mac Pro and Mac mini. Businesses and residential users are certain to receive expert Apple Mac repair services and professional support from our London Apple authorized repair centre.
Computer Data Recovery – Hard Disk Data Recovery

Creative IT provide clients with specialist and cost effective data recovery and retrieval service from crashed desktop and laptop computer hard disks and other storage media. Our London data recovery team will be able to efficiently handle any data loss situation and offer suitable solutions. We focus on data recovery from hard drive types such as IDE, SATA, eSATA, USB, SCSI and RAID (RAID 0, RAID 1, RAID 2, RAID 3, RAID 4 and RAID 5).
Same Day Laptop Repair and Upgrade for all Brands
As a foremost London laptop repair centre, we can troubleshoot and fix laptop screen or external monitor issues; CD or DVD drive problems; laptop power or battery problems; keyboard, mouse, or touchpad problems; blue screen errors; lockups and software problems; E-Mail, modem, and Internet problems; network problems and memory and hard drive problems. We offer local and nationwide laptop repair and upgrade services to individuals and businesses all over the UK for IBM, Sony, Compaq, Dell, Toshiba, Apple, Asus, Acer, Alienware, Sager, Panasonic, Packard Bell, Siemens, HP, Gateway,Fujitsu, Lenovo, NEC, Advent, Ei System and eMachines notebook models.
To contact Creative IT for your laptop repair and upgrade, desktop PC repair or London data recovery requirements, please send an email to info@creativeit.tv or call us on 020 7237 6805. Our Central London repair centre is open Monday to Saturday from 0900 until 1800. We also service customers in USA and Canada from our laptop repair store based in the Los Angeles County, California.
HOW OUR REPAIR SERVICE WORKS.

Your computer is delivered to us, either by an organised collection or by dropping it in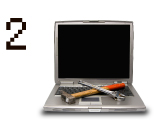 Our team of expert computer repair engineers will diagnose the problem and get working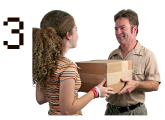 Your computer is returned to you, either by an organised delivery or by collection

OPEN: 9AM to 6PM MONDAY TO SATURDAY

{ email } info@creativeit.tv

LONDON BRIDGE
80 Willow Walk
The Willows, Unit 1
London SE1 5SY

DROP OFF CENTRES:
OXFORD STREET
Liberty House
222 Regent Street
London W1B 5TR

LONDON VICTORIA
10 Greycoat Place
London SW1P 1SB

LONDON BRIDGE
8 St Thomas Street
London SE1 9RS